The Architectural League of New York has chosen their 2020 Emerging Voices. Every year a panel of experts reviews significant completed works and chooses a group of architects and/or design firms who show the most potential to contribute to the evolution of the design and architectural world.
"The work of each Emerging Voice represents the best of its kind and addresses larger issues within architecture, landscape, and the built environment." (www.archleague.org)
Honorees have been invited to take part in a lecture series in New York, in order to present their "exceptional and challenging work to their peers and the greater design community.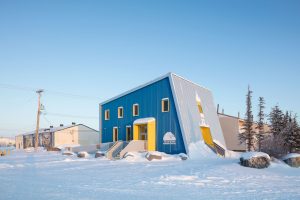 Blouin Orzes architectes
Based in Montreal, Marc Blouin has been building projects in Nunavik, north of the 55th parallel, since 2000. Catherine Orzes joined the firm in 2012 and became a partner in 2018, forming Blouin Orzes architectes.
Beginning with a hotel project in Inukjuak, the firm has designed and built a number of civic projects for the Inuit communities in the region. Its work is attuned to native tradition and environmental issues, deftly adapting to the needs and limitations of the harsh northern climate. The firm's process, in turn, is rooted in meaningful communication and collaboration with its audiences. "Our work is not just about designing and building. It is about 'accompanying' our clients as best we can, from the very beginnings of a project till its final realization," the principals write.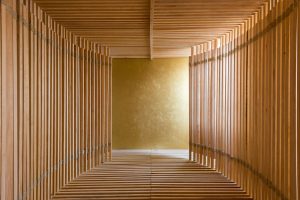 Escobedo Soliz
Established in Mexico City in 2016, Escobedo Soliz was founded by former National Autonomous University of Mexico (UNAM) classmates Lazbent Pavel Escobedo Amaral and Andrés Soliz Paz.
According to the partners, their practice "is based on a continuous exploration of materials, structures and construction systems to find particular solutions for each situation." With built projects ranging from ephemeral art installations to rural public schools, Escobedo Soliz aims to do more with less.
Dake Wells Architecture
Founded in 2004 by Brandon Dake and Andrew Wells, Dake Wells Architecture is based in Springfield and Kansas City, Missouri.
The firm is rooted in the context of the Midwest and presents creative, economic solutions for projects that range from schools to community centers to university buildings. Their firm philosophy states: "With a focus on craft, detail, materiality, spatial richness and site connection, we endeavor to bring a measure of unexpected joy into everyday life."
Mork Ulnes Architects
Casper Mork-Ulnes founded Mork Ulnes Architects in 2005. With offices in San Francisco and Oslo, the firm combines "Scandinavian practicality" with the "'can do' spirit of innovation" of California. Born in Norway and raised in Italy, Scotland, and the United States, Mork-Ulnes brings a broad range of cultural perspectives to his work. The firm's projects are guided by an economy of means, resulting in buildings that are both playful and restrained.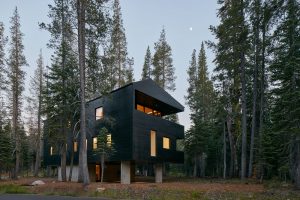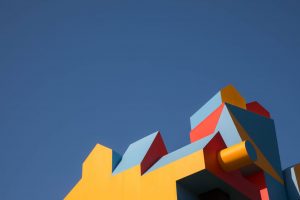 Olalekan Jeyifous
Olalekan Jeyifous's multidisciplinary design practice explores notions of place, positioning the concept as continuously constructed rather than given or imagined. Using "borrowed or invented narratives," Jeyifous examines architecture's relationship to community and environment through speculative proposals that raise critical questions and open new channels of dialogue. His work spans a diverse range of media, including hand-drawn sketches, technical illustrations, photomontage, animation, public sculpture, and virtual reality experiences.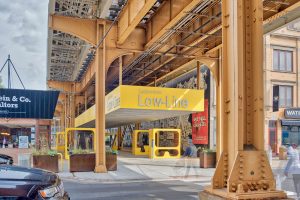 PORT
Chicago- and Philadelphia- based firm PORT was founded in 2013 by Christopher Marcinkoski and Andrew Moddrell. The public realm and urban design consultancy is guided by the notion that the public realm is the "closest thing we have to equitable and democratic space in the contemporary city." Its design projects seek to transform neglected and forgotten spaces within cities. The firm also works on strategies for the management of large, complex territories.
Peterson Rich Office
Founded in 2011 by Miriam Peterson and Nathan Rich, Peterson Rich Office focuses on residential and cultural buildings as well as urban design and research-based projects.
According to the principals, their design process favors "precision over abstraction, users and context over the diagram." The result is an architecture that "engages place, is resistant to trend and style, and attempts to be communicable and accessible."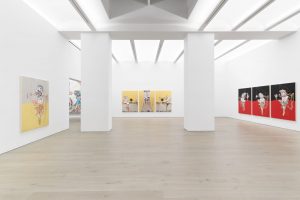 Young Projects
Bryan Young founded New York City-based Young Projects in 2010. The design studio's work spans buildings, interiors, material prototyping, and furniture. Its practice, which emphasizes "the relationship between our material research and our approach to space itself," is driven by a fascination with pattern, texture, and spatial complexity. Using experimental techniques for hand-pulling plaster and forming concrete with palm stems, Young Projects strives for "material and tectonic ambiguity … or at least the unexpected."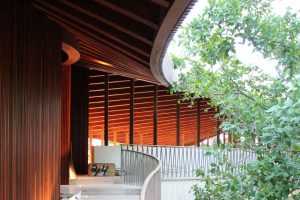 ---
DO YOU NEED STATE APPROVED CONTINUING EDUCATION?